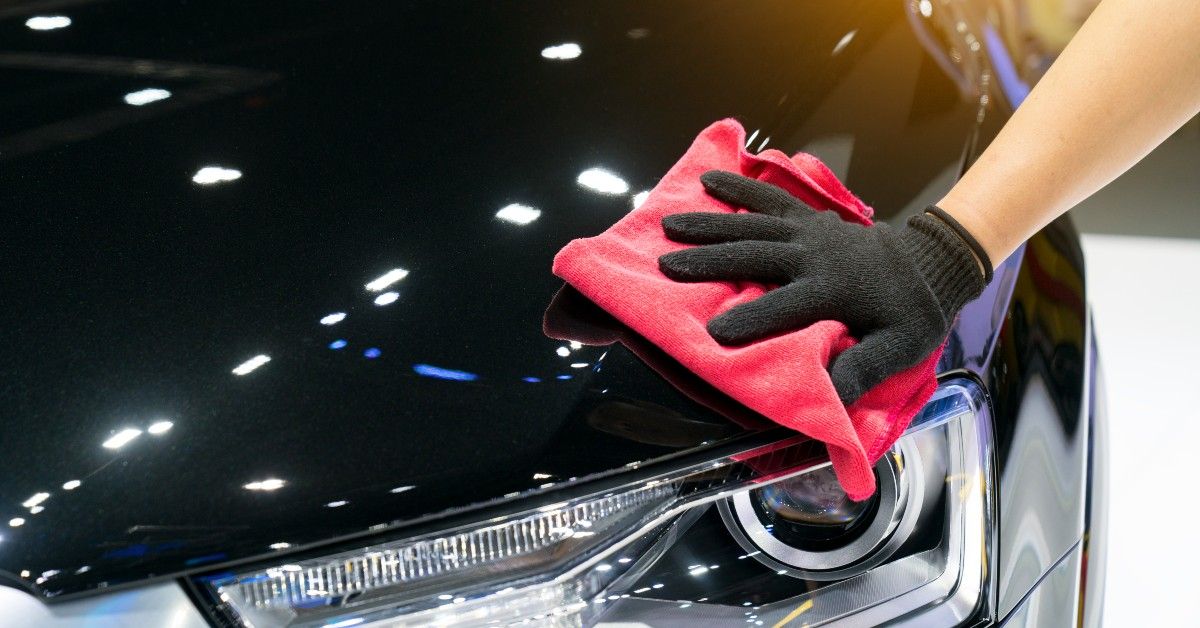 An Overview of Ceramic Auto Coatings
There is a lot to know about ceramic car coatings, but not enough automotive owners know anything about them to begin with. Ceramic coatings for your personal or commercial vehicle should become a staple service to your routine automotive detailings and maintenance.
What is a Ceramic Coating?
Ceramic coatings are made from liquid polymers that protect your vehicle's paint. Ceramic auto coatings are more enhanced and durable than regular sealants and waxes, which offer you advanced protection for longer periods of time. Ceramic coatings are a great addition to paint correction services or any other detailing service because they restore your paint's shine and color depth, while providing lasting protection.
At Reflection Detailing, we offer different ceramic auto coatings that can be applied to the interior and exterior of your vehicle, making every inch look brand new. Exterior ceramic coatings protect against elements like dust, rain, and UV rays. This protective coating not only goes onto the body, but can be applied to trim pieces, rims, headlights, and more for superior protection to every part of your vehicle. Interior coatings will protect against spills, stains, fading, and odors while also granting UV protection to your dashboard, seats, and fabrics.
How Do Ceramic Coatings Work?
The liquid polymers in ceramic coatings bond to your vehicle's paint (or base coating) to actively protect your car against scratches, weather conditions, dirt, bugs, corrosive materials like tar, and many other contaminants. Ceramic coatings are applied like sealants and waxes, but are made from stronger materials that are designed to last longer.
As Ambassadors of Owner's Pride products, our ceramic coatings utilize new silica technology to create a layer of protection that not only increases the hardness of your paint but adds depth, gloss, and shine to its appearance. Our ceramic coating services are backed by a 7-year nationwide warranty for long-lasting protection to your investment anywhere the road may take you.
What Are the Benefits to Ceramic Car Coatings?
We've explained how your car is protected with ceramic coatings, but what other benefits do you get from it? Let us count the ways:
Easier to clean and maintain your vehicle
Restore your vehicle's shine, gloss, and color
Withstands heat and abrasion
Blocks against destructive weather and natural corrosions
Increases your vehicle's value
Ceramic coatings are the ultimate way to protect your automotive investment. If you want to restore color and value to your car, contact Reflection Detailing in Sioux Falls for high-quality ceramic auto coating packages.
Choose Reflection Detailing for Any Detailing Services
At Reflection Detailing, we offer detailing packages that meet all of your needs and deliver exceptional service to make your vehicle look brand new. We treat every car that rolls through our shop like one of our own. You can expect nothing but the best from our team of experts who pride themselves on granting exceptional customer service.
Although we're stationed out of Sioux Falls, people come to us from all across South Dakota, Minnesota, Nebraska, and Iowa. Explore more of our services for personal cars or commercial vehicles, or contact us today to schedule your ceramic auto coating!