Sioux Falls Semi Truck Detailing
Restore the Appearance of Your Rig Inside and Out With Semi Detailing
As a professional driver, you spend a lot of hours on the road driving your semi truck. The constant driving can take a toll on both the exterior and interior of your rig. Fortunately, semi truck detailing services from Reflection Detail can help restore your vehicle before your next haul. Our auto detail shop in Sioux Falls has become renowned for our large-scale detailing work. Whether you're local or passing through, we can provide you with semi detailing that will give you that "new rig feeling". Contact us today to schedule service.
Our Semi Detailing Services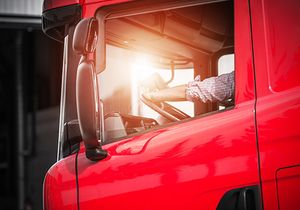 Complete Exterior Detailing
The exterior of a semi truck is exposed to some harsh conditions and elements. Our semi exterior detailing ensures that the outside of the truck looks its best.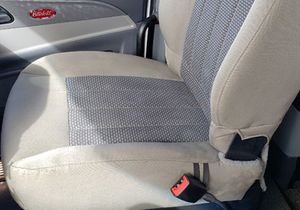 Complete Interior Detailing
Semi interior detailing is designed to remove dirt, dust, grime, and stains from the inside of the cab. It's an easy way to achieve a clean driving and resting space.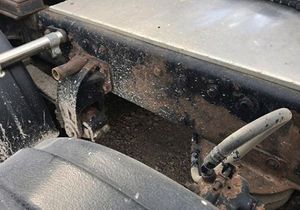 Pressure Washing & Degreasing
Leave all the grime, grease, and mud behind. Pressure washing and degreasing is often recommended for filthy rigs or those who just want a deep, professional clean.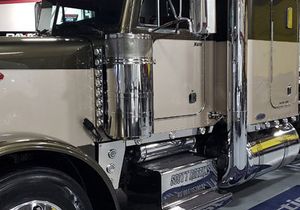 Paint Correction
All the hours on the road leave your rig susceptible to scratches and other flaws. With semi paint correction, we erase scratches, remove oxidations, and add shine.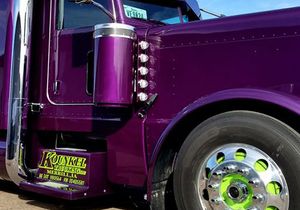 Wheel & Parts Painting
Mileage takes a toll on the wheels of your rig as well as the different parts and components nearby. We can paint these areas to give them a fresh lease on life.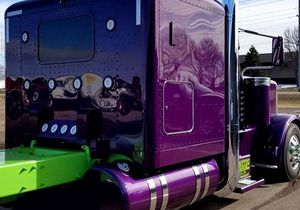 Ceramic Coating
A semi ceramic coating is one of the best things you can do for the exterior of your truck. What's more, we use the Owner's Pride products for guaranteed protection.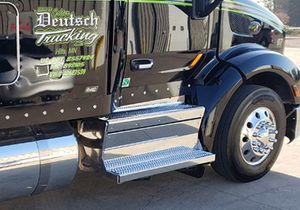 Water Sanding
We use effective water sanding techniques when semi trucks have scratches and other paint imperfections. It's a great way to restore the exterior paint of your truck.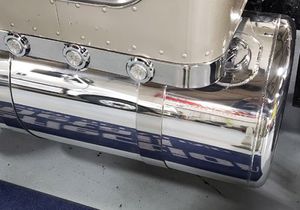 Aluminum Clear Coat Removal
Clear coats should be removed when they become old or no longer serve their purpose. We perform clear coat removal with ease and can restore the shine of your rig.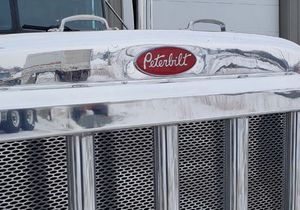 Resurfacing & Polishing
Resurfacing aluminum and stainless steel components is essential before polishing. We handle the necessary prep work to ensure that your rig is polished to perfection.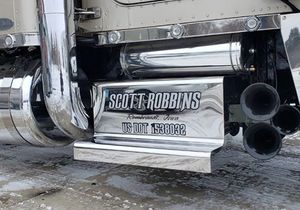 Vinyl Restoration
The vinyl on your rig can wear quickly. We have the tools and technology that can restore vinyl back to its original state. From logos to DOT numbers, we do it all.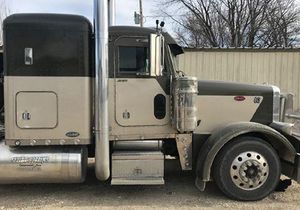 Decontamination Washing
Our semi decontamination washes help remove old sealants and waxes. We recommend this for customers who want new semi sealants and coatings applied to their rig.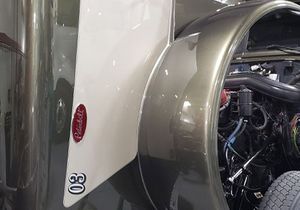 Hood Cavity Detailing
Don't forget about what is under the hood of your semi truck. Hood cavity detailing services are designed to clean the engine components of your rig and make it shine.
We Specialize in All Types of Large Detailing Services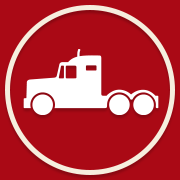 Semi Trucks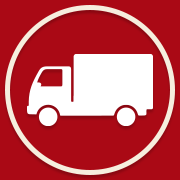 Fleets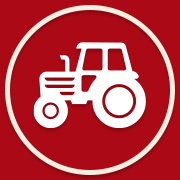 AG Equipment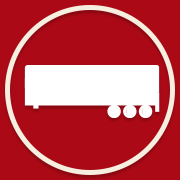 Trailers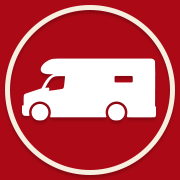 RVs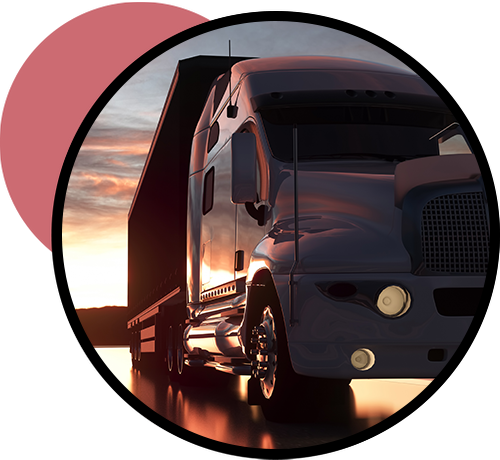 Why Choose Us For Semi Detailing Services
There are plenty of reasons why truck drivers should get their rig regularly detailed. The long hours spent on the road each week surely wear down both the exterior and interior of the rig. Semi detailing services can not only result in improved protection, but they can also be tailored to completely restore the appearance of your rig, inside and out. Semi truck detailing is a big project, though, and it takes an expert to do it right. Reflection Detail is your expert.
With over two decades of experience, we've become the best detail shop around. With all the semi trucks that pass through Sioux Falls, our semi detailing services are quite popular. Thanks to our team's extreme attention to detail, use of high-quality products, and value of services, we have drivers throughout South Dakota, Minnesota, Iowa, and Nebraska that regularly turn to us whenever they are in need of a deep, professional clean—many transportation companies will even send us their entire fleet! In addition to semi-trucks, we specialize in just about any type of large-scale detailing project. Request an estimate today.
Request An Appointment Today