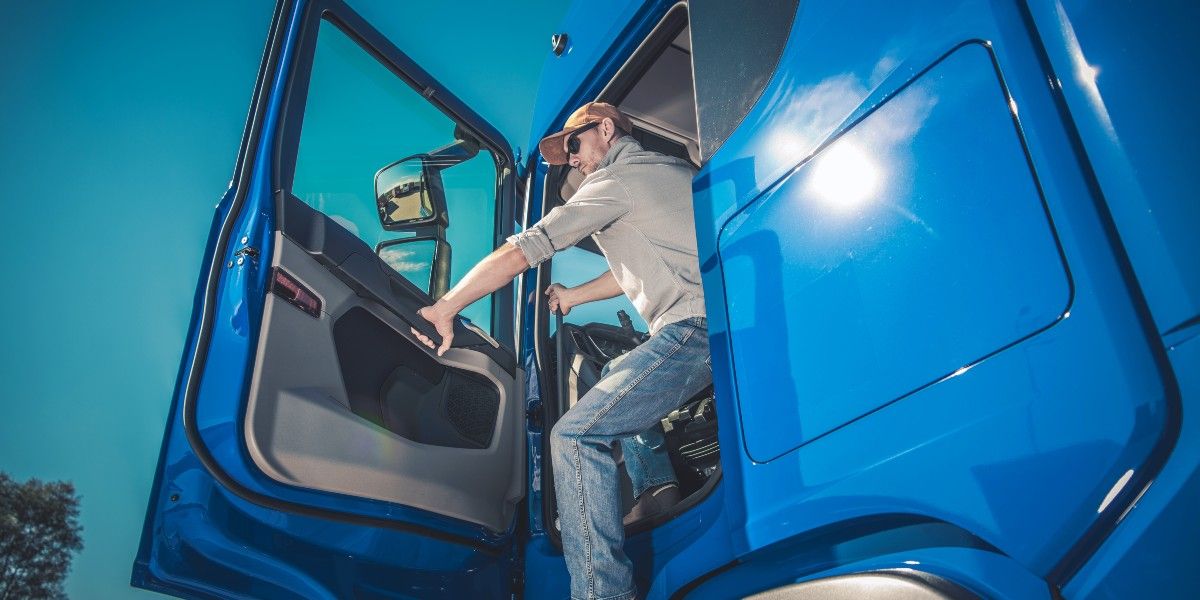 Essential Detailings for Semi Trucks
After hours or even days on the road, the last thing you should worry about is cleaning your rig. Let someone else do your dirty work. Reflection Detailing is proud to offer semi truck detailing services. We cover everything from ceramic coatings and decontamination washing to interior detailing packages. Continue reading to learn which detailings are essential to keep your rig looking its best.
Vinyl Restoration
Vinyl has the potential to show wear and tear more quickly than aluminum or stainless steel due to it being a softer material. It's essential to have professionals maintain your vinyl so you don't risk ruining it with harsh cleaners. To keep your vinyl shining like new, bring your truck in to Reflection Detailing. Whether you're based in South Dakota or passing through Minnesota, our expert team will restore your vinyl to its original glory.
Decontamination Washing
With your semi being exposed to harsh weather and all sorts of road conditions, it's unavoidable to have tough contaminants cling to your exterior. Our decontamination washing service will help remove corrosive debris from your rig, as well as get rid of old waxes and sealants that are no longer protecting your truck. Our thorough cleaning solutions at Reflection Detailing are effective and affordable, giving you the opportunity to have your truck looking brand new without lifting a finger, or spending an arm and a leg.
Hood Cavity Detailing
Other than your truck cabin, no other part of your rig is utilized or affected by long trips more than the engine compartment. Regardless of how many miles you've put on your semi truck, the engine compartment can still shine like new. At Reflection Detailing, we can safely clean your hood cavity. Not only does this improve your truck's appearance, but it encourages your engine to keep running at its best. It's important to regularly clean and maintain your truck's engine compartment to make sure everything stays running smoothly.
Interior Detailing
It's essential to keep the interior of your rig as clean as possible. Not only for your health and comfort, but for your truck's value as well. A ruined interior reduces its resale value, and it's safe to say the fleet owner won't be too pleased with a stained and odor-filled cab (especially sleeper cabs). Bring your rig to Reflection Detailing to check out one of our interior detailing packages. We can professionally remove stains without causing more damage, and safely protect your surfaces from future spills with our specialty products from Owner's Pride.
Water Sanding
No other detailing service is as effective as water sanding when it comes to removing imperfections on your paint. Some contaminants and debris are harder to remove from your base coat than others, but Reflection Detailing is here to help you get rid of the toughest particles. An expert's touch is recommended for these difficult jobs because we have the knowledge, skills, and tools necessary to achieve desired results without causing more harm than good. Stop in today to renew your rig's glossy paint.
Get the Clean Your Rig Deserves
Bring your rig in to see our experienced professionals at Reflection Detailing. We have the proper tools needed to clean your large commercial vehicle, saving you time and money. We have locations across South Dakota, Minnesota, Iowa, and Nebraska. Anytime you're passing through, we'll be happy to see you! Let's make your rig turn heads — contact us today for all of your detailing needs!